The driving force behind Intelcom's technological evolution
Back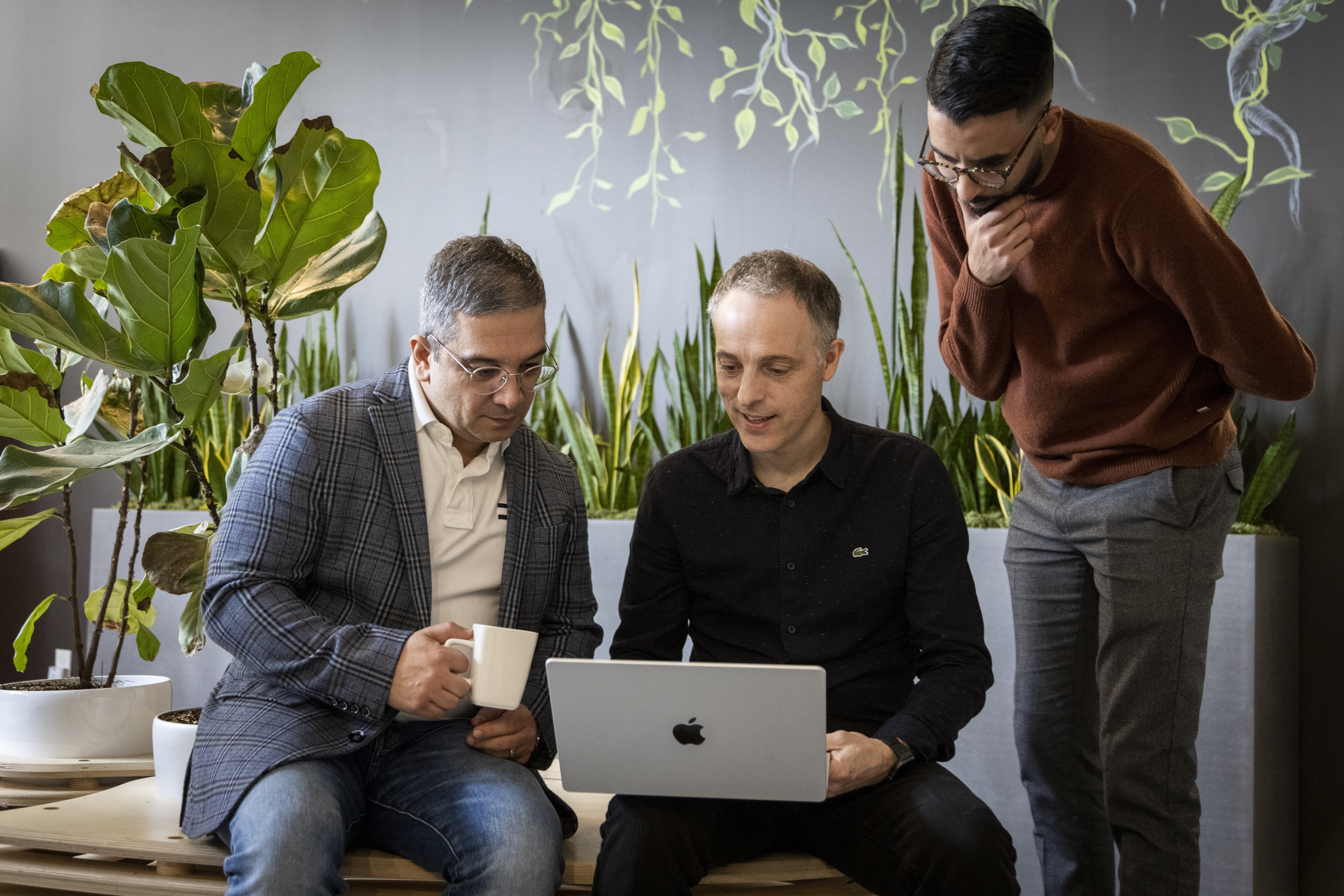 It's always a busy day at Intelcom. With thousands of daily routes across Canada, we're responsible for delivering hundreds of thousands of packages every day. And it's not just a matter of delivering—it's a matter of delivering with amazing accuracy.

Intelcom doesn't think of itself as only a courier service. Sure, package delivery is at the heart of what we do, but there's a reason why we're able to do what we do so effortlessly, and that is our technology. Therefore, while consumers know Intelcom the last-mile company, let's have a look at Intelcom the tech company.
Share this article
What's unique about Intelcom's technology?
Intelcom relies on an intuitive technological infrastructure to ensure speedy deliveries across the country.
Integral to Intelcom's technology is its Route Optimization Sequence. This allows us to intuitively plan every step of the delivery journey from customer requests to contractor booking.
This powerful unique software optimizes more than 4,000 routes across the country every day. This algorithm even takes into consideration things like vehicle type and cargo size. Traffic congestion on the main roads? The app knows about this, too. From weather to road types and more, Intelcom technology analyzes hundreds of data points to map out delivery routes that are uniquely efficient.

It's not just about route optimization, either. We're also integrating high-volume automated sorting hubs mean that sorting is automated and can be completed faster with fewer human errors. There is no end to the way that the delivery experience can be improved.
For our customers, this creates a quicker, more streamlined delivery process that exceeds expectations. For employees, it translates into a fast-paced, motivating workplace that allows for hands-on experience working with the newest and greatest technologies in the realm of logistics.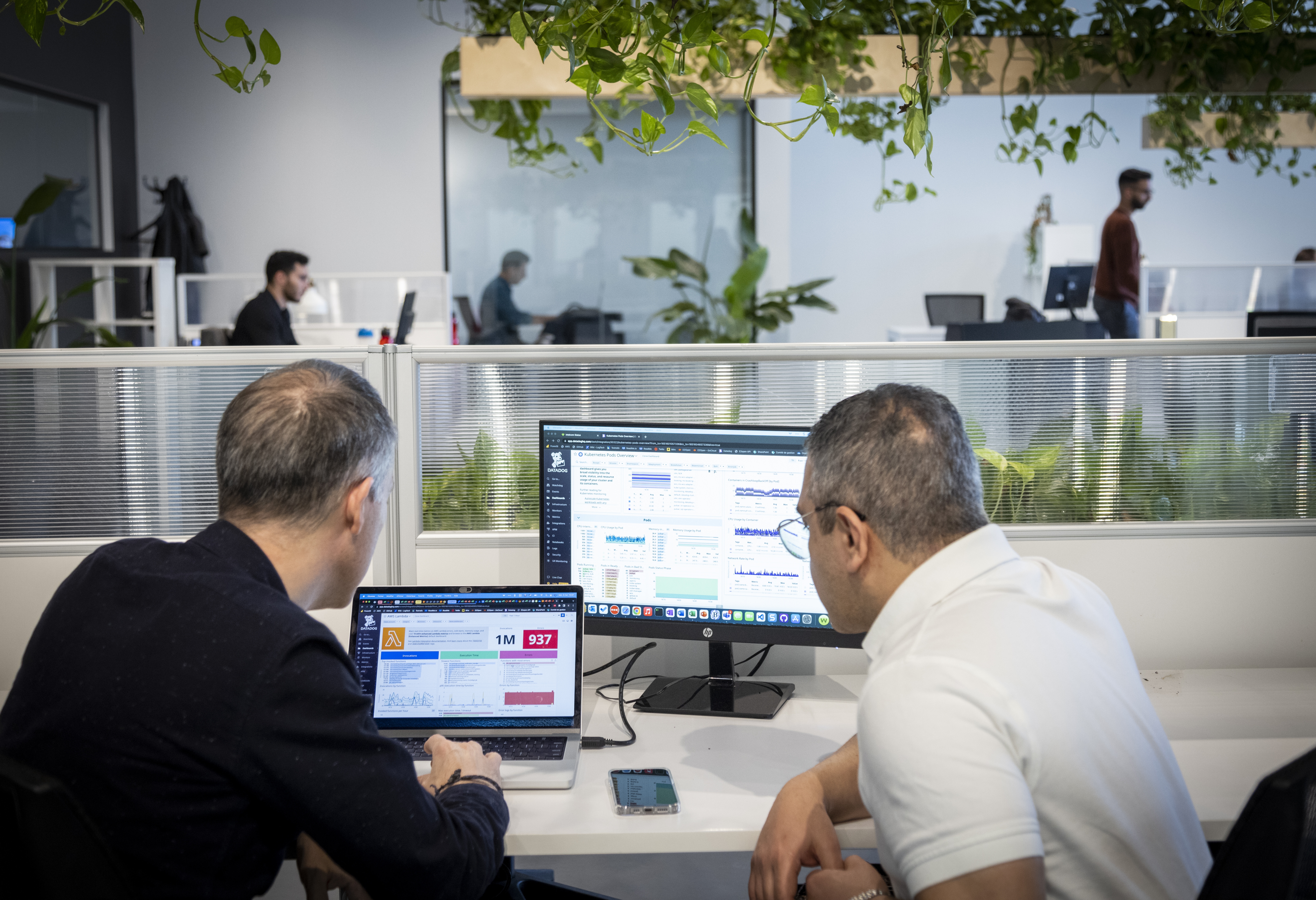 A peek behind the curtain
To get the full scoop on what it's like to work for Intelcom: the technology company, we spoke with members of the technology team to gain insight into day-to-day life. Here are the major takeaways:
1. Logistics technology is an increasingly relevant field
Unlike other fields of technology, which have a finite goal that will dictate when work will cease, the logistics world offers too many moving variables to ever be perfected. While this could come as overwhelming to some, it's a prospect that fuels the technology team.
Eric Marchand, Vice President of Technology, offered insight into the potential for Intelcom's technology to grow. "The goal here is to greatly facilitate and automate these manual processes as much as possible," he said. "It's all the same chain that's tied to parcel moving, which seems simple when you think about it. But there are different aspects to this. We think about deliveries but there are returns, and there are pickups, and it becomes quite complex fairly rapidly."

"E-commerce is still a portion of overall commerce," Eric added. "There's room to grow. I think one of the key areas where challenges reside is that the expectations are great for the customer. We were talking about next-day delivery and now we're talking about delivery in the next couple of hours."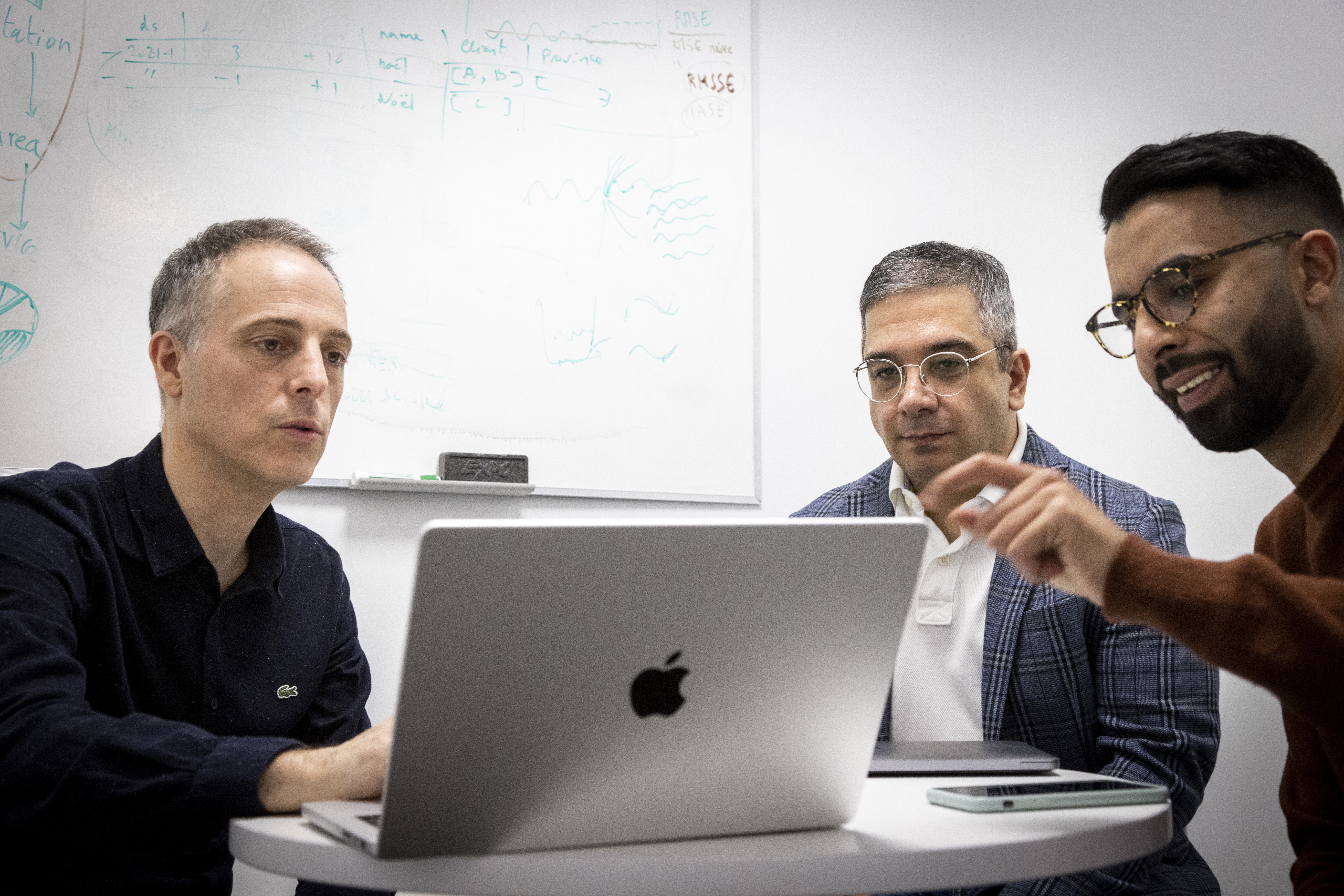 "
From a technology standpoint, there's so much to do. Intelcom is very well-positioned with the way that its technology is built.
Eric Marchand
Vice President of Technology
Eric Marchand
Vice President of Technology
2. Challenges keep the job exciting
In many fields, too many challenges are seen as a downfall. However, anyone who works in tech knows that challenges are actually a good thing. They mean that your technology is growing and improving—it's a lack of challenges that's a red flag.
For Software Development Manager, Ali Pour Ahmadi, challenges aren't only an exciting part of working at Intelcom. They're the driving force of his job.
Of working with logistics, Ali said this: "We have a lot of challenges because we need to choose the best tools. We need to adjust our performance because we have a high volume of transactions. We need to make a balance between our costs and our technologies."

Yassine Zeroual, Senior DevOps Engineer at Intelcom, agreed that challenges were a major selling point of the job for him, and pinpointed a past challenge that he's proud of.

"When I joined Intelcom, there was no CI/CD tool." Yassine said. "So after I joined, we agreed on building a CI/CD tool. There were two people involved in this step-by-step. Now we're able to do more releases per week. It was a challenge to implement it, but now it's running and people use it!"(Editor's note: a CI/CD tool is a way to automate app development in order to deliver apps and app updates more quickly to customers).
"The cool thing about Intelcom is that we have volume, and we do have a lot of technical challenges", said Eric, who believes that problem-solving is at the heart of what it means to be an engineer. "Every day we [have] a new challenge. That's what drew me to the adventure."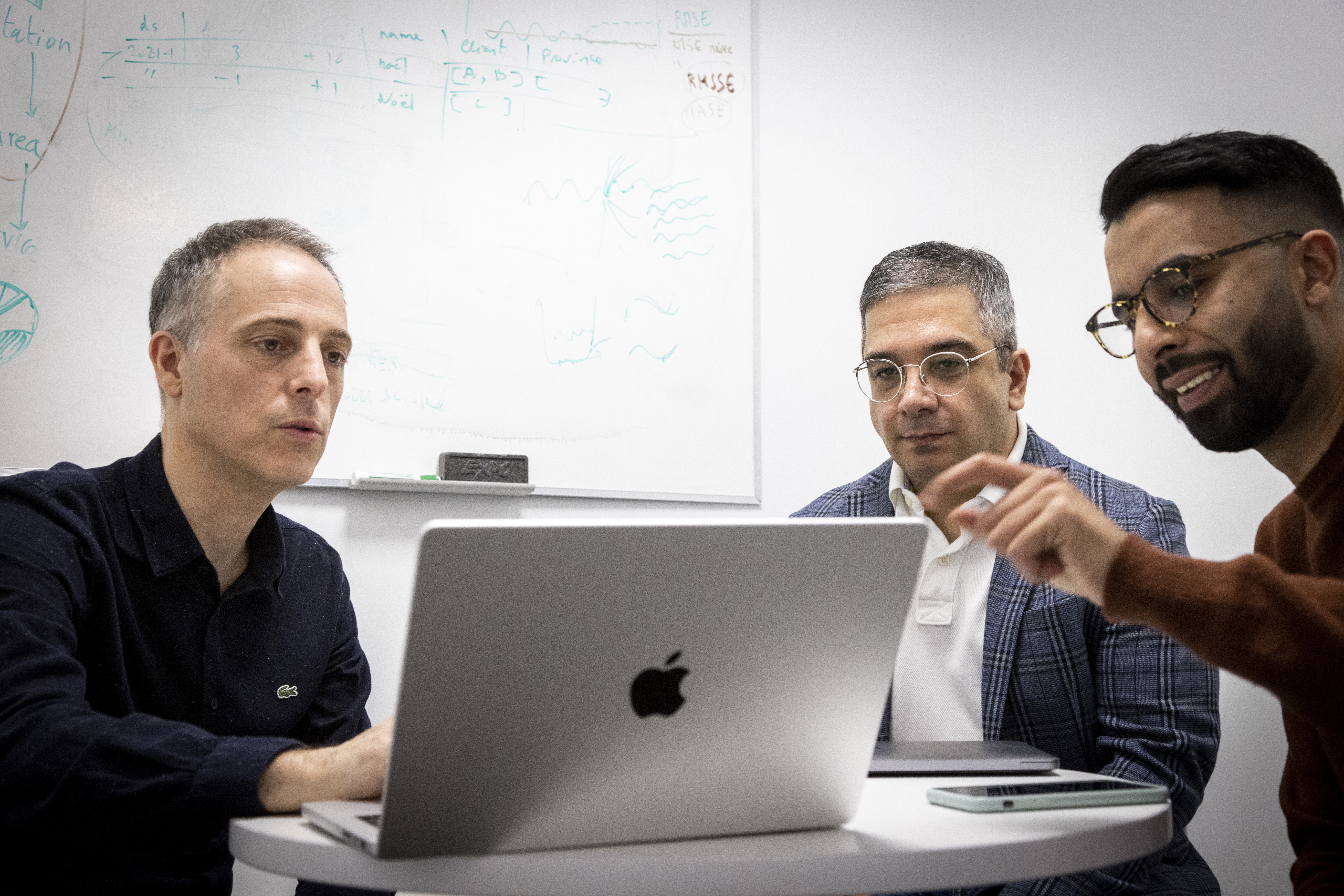 "
The cool thing about Intelcom is that we have volume, and we do have a lot of technical challenges.
Every day we [have] a new challenge. That's what drew me to the adventure.
Eric Marchand
Vice President of Technology
Eric Marchand
Vice President of Technology
3. What does Intelcom look for in new hires? Not what you think
With so much technology in motion, it's no surprise that Intelcom is growing quickly. Considering the scope of Intelcom's technology challenges, you'd assume that experience and expertise are the most important things that Intelcom's hiring team is looking for. But this isn't necessarily the case.

When it comes to what the technology team is looking for in their next new hire, the consensus was unanimous: they want someone who can pick up things on the job, problem solve and learn quickly.

"We have a lot of environments; nobody knows all of them" he said. "So, a fast learner is key for us. We're programmers, at the end of the day," said Eric. "We're coding and engineering. But we're not looking necessarily for someone who knows how to code Python or C Sharp of whatever language that we're coding. We're looking for someone with a problem-solving brain. That's what we do on a daily basis, we solve problems."

"I am always looking for someone [who can] learn," Yassine said, adding that the ideal DevOps candidate would also take pride in producing quality work.

Ali agreed. "We are looking for a person who likes learning because we have a lot of tools, and many environments."
4. Empowerment is the name of the game
Working on a technology team can be nerve-racking if a developer doesn't have room to grow and work independently. Fortunately, Intelcom's team seems to have gotten into a good routine that empowers team members and doesn't require the need for constant supervision.
"Because we have a lot of tests, we don't do micromanagement," Ali said. "Usually, we delegate tasks to our team members, and from there we won't poke them every single day or every hour."
5. Intelcom's work culture has flourished in a remote/hybrid format

The COVID-19 pandemic shaped the world around us, and it looks like it's here to stay. The good thing is that Intelcom's work environment is just as flexible as its technology is. Intelcom always strives to create a welcoming and supportive environment for its employees to be their best selves.
"We have a super friendly culture," Ali said. "We work in hybrid mode. It's very comfortable for my team. We have a lot of team members from Toronto, from Vancouver."

"Personally, I think there's a value in creating that kind of hybrid model to get the best of both worlds. You get the benefit of meeting people and the team aspect of things." Eric said.

He continued, "With technology workers, sometimes we think, 'they don't want to get out, they're happy at their place.' But I think that's painting pretty much everybody with the same kind of brush. Because once you create these moments, the group will by itself create attractions that get people to come. And people will come for different reasons—some will come for the beer at the 5 à 7 and some will come because they want to do a big brainstorm with someone."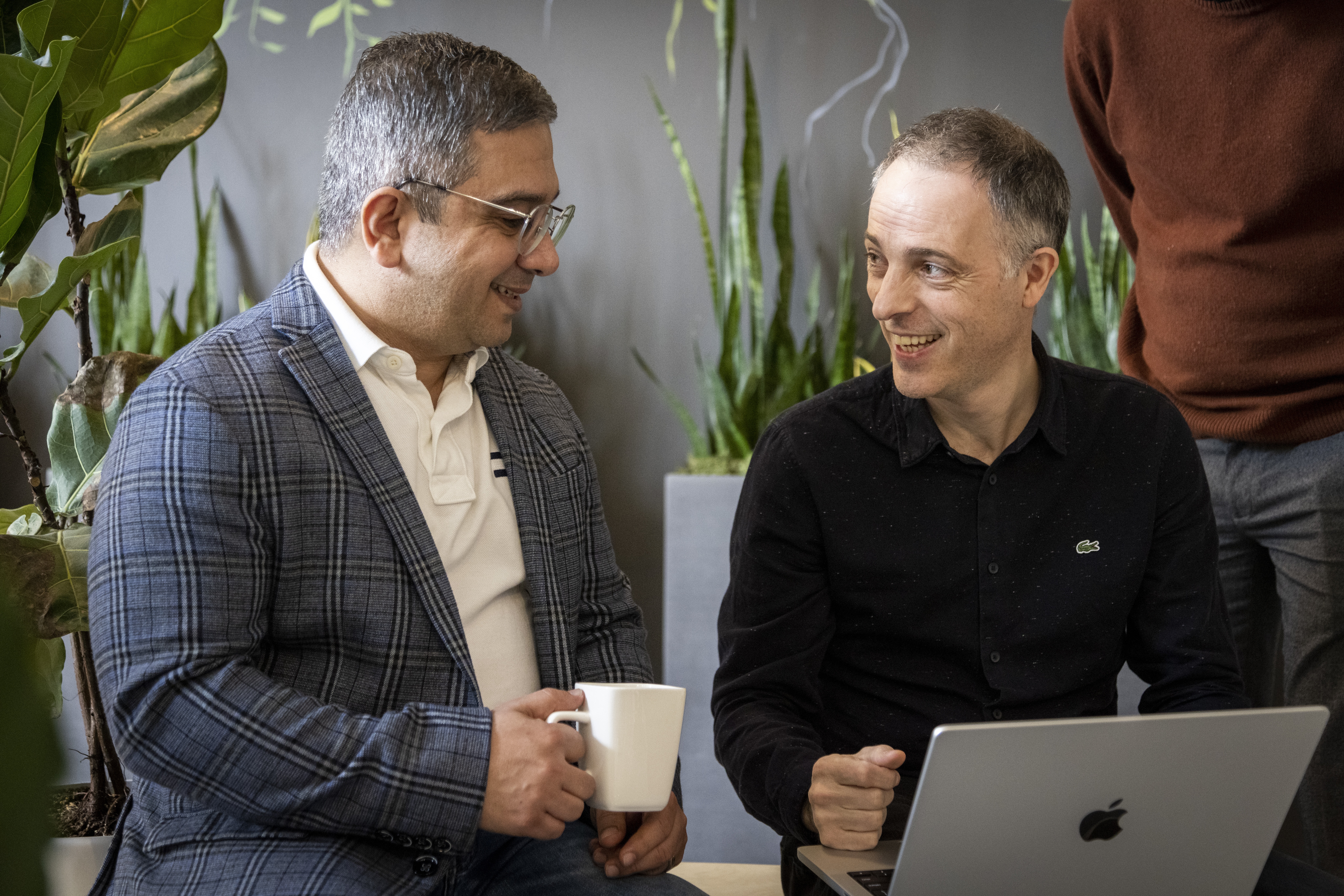 Be at the core of our technology
Join our tech team