The Winning Formula that Positions Intelcom for Success in Peak Season
Back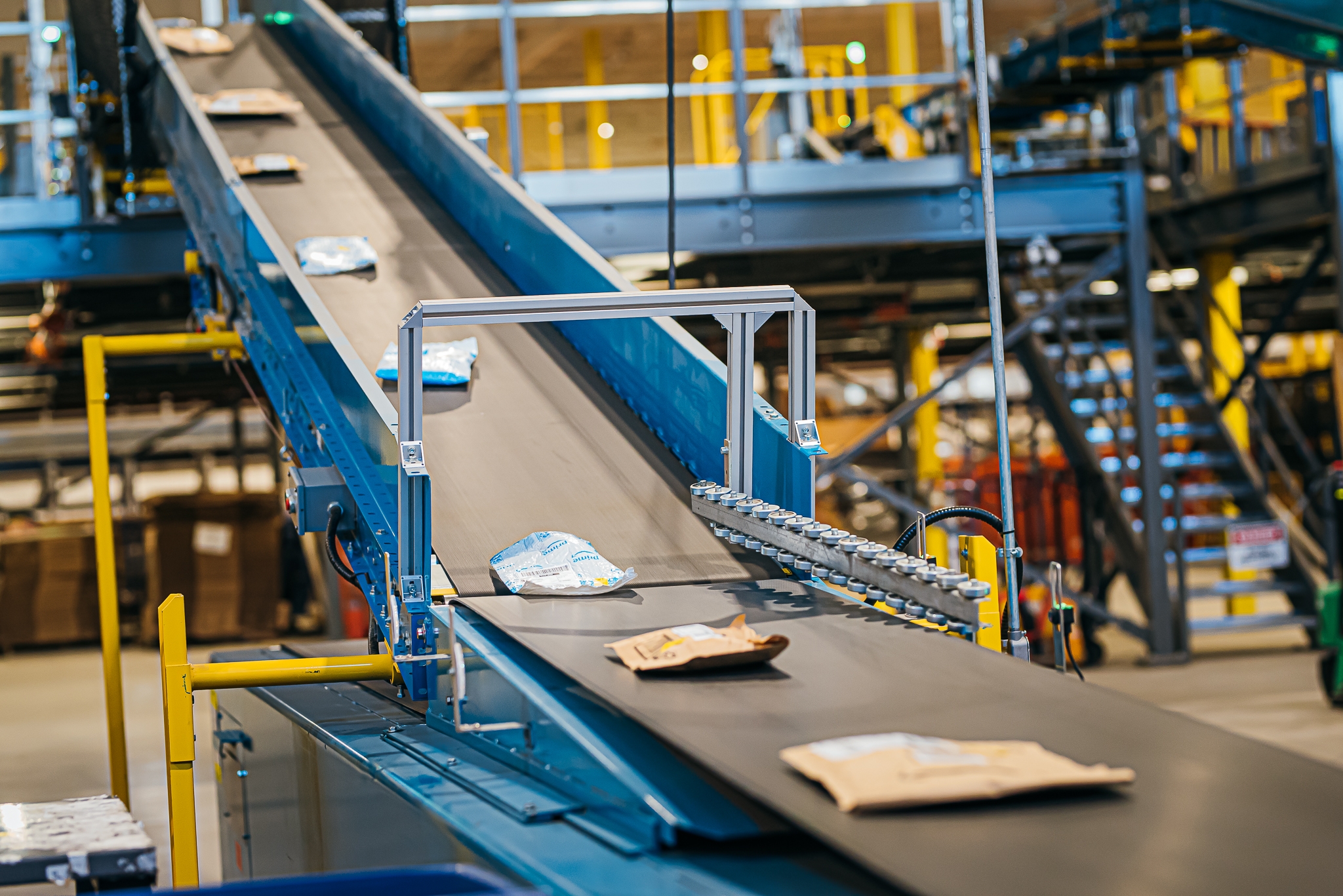 Eight weeks.
72 stations.
150,000 additional packages per day.
This is peak season at Intelcom.
Share this article
Strategies Months in the Making
No moss gathers at the feet of Intelcom employees after a busy peak season. In fact, the preparations for the annual peak start almost immediately after the conclusion of the year prior, with forecasting, historical data analysis, goal setting and station-by-station preparations beginning in early January.
In 2023, these early efforts have been further enhanced by the creation of the Control Tower team and the introduction of major advancements in optimizing routes and volume.
For Gabriel Bibeau Robillard, Director of Financial Analysis and Performance, this innovation is born from strong strategic analysis.
"It always starts with a demand forecast, which is what we expect our clients will require in terms of volume. Once we establish demand by physical centre, we start strategizing on how best to bolster delivery and sorting capacity to meet that demand."
Then, leadership teams across all departments meet to assess each step of the process, from delivery to receiving, sorting to the last mile.
"This assessment process begins as early as January. By August, we are planning the last mile. From there, it's a continuous ramping up effort to ensure we maximize the opportunity and capture as many sales as possible for our clients." Gabriel shares.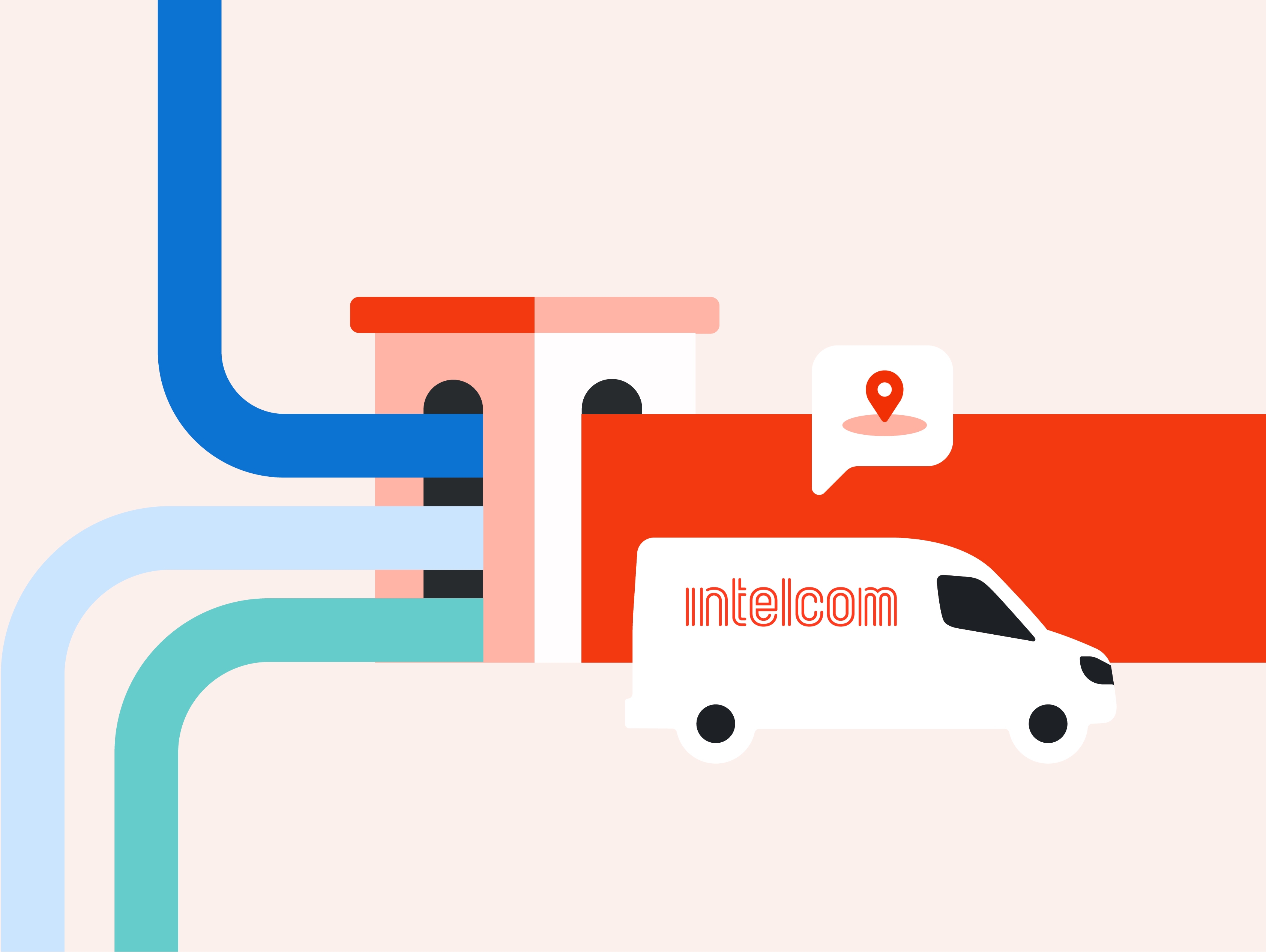 An Insatiable Appetite for Innovation
This spring, we improved our route optimization technology, an advancement that allows us to scale to new levels this coming peak season.
"Under the guidance of our leadership team, we invested significantly into understanding the algorithm behind our optimization and transforming it in a way that makes it more scalable, more agile. The result for us is a productivity gain in the 20-25% range." shares Gabriel.
This technology's benefits are twofold – increasing the earning potential for our Independent Delivery Contractors and reducing our GHG emissions, ultimately contributing to our 2040 net zero strategy.
But this isn't all Intelcom has been up to this year. Among the many innovations being rolled out is the creation of Intelcom's Control Tower Department.
Headed by Manager of Operations Planning and Control, Marc-Olivier Dumont, the Control Tower team will oversee the monitoring of station KPIs, fill rate, and overall operations across the country this peak season and beyond. This small but mighty team supports our boots-on-the-ground teams, proactively identifying sticking points and creatively solving problems.
"In peak season operations, we need to flex our capacity in-station to a level where we don't generate backlogs, and we're able to stay on top of the volume." Marc-Olivier shared.
How will they tackle this?
"As a new department, there are multiple steps that we're taking to prepare for peak, starting with finalizing our monitoring tools and reviewing operational assumptions to optimize for the coming season."
With October's Prime sale under their belt, Marc-Olivier and the Control Tower team are energized moving into a busy peak season. With this additional resource pool allocated to support our stations, we are reinforcing our priorities of customer service and staff welfare.
Defining Success with Three Key Measures
At Intelcom, we've established a reputation for an extremely high standard of customer service, along with a priority placed on looking after our staff and contractors. Peak season is no exception.
"The first priority is ensuring that we do not over-promise and burn our most important asset, which is our human capital." Gabriel explains.
The second priority is the service level to our customers. Whatever capacity we commit to our clients is honoured. That is why we commit daily attempted deliveries for all packages that are at our stations in the morning.
"We measure success by asking: Can we respond quickly when something happens? Are we able to provide valuable insights into risk mitigation? Are we supporting stations in need?" Shares Marc-Olivier.
The third priority at Intelcom is all about enjoyment.
"It's a busy yet very rewarding time. It's important to us that we cooperate between departments and have fun along the way!" Says Gabriel.
And Marc-Olivier agrees, "I think it's going to be a very fun, very intense period."