Top 5 reasons why a package handler role might be for you
Back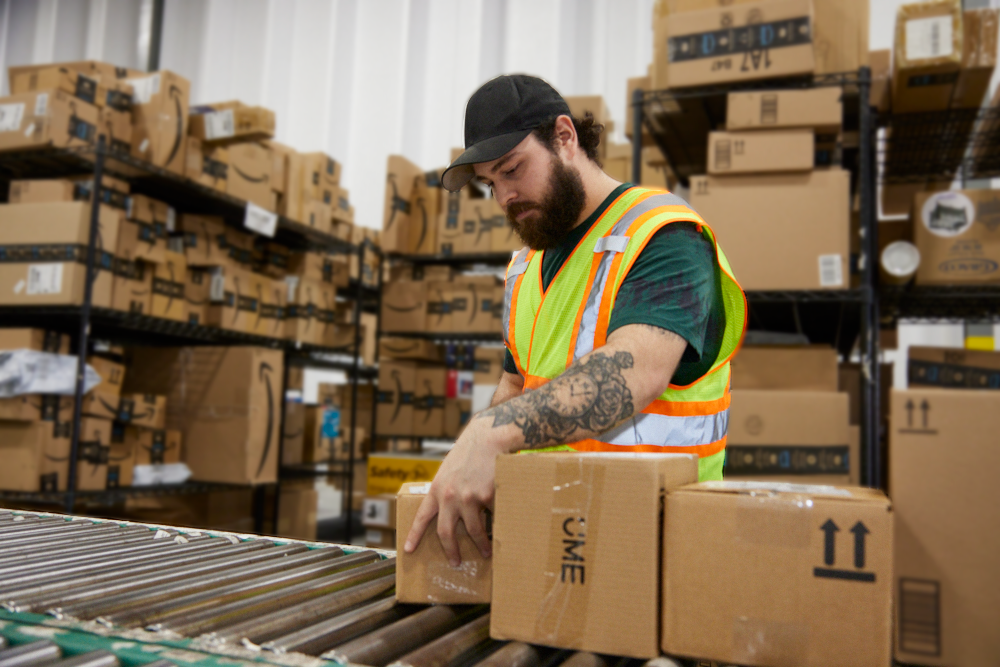 Have you ever wondered how Intelcom can facilitate the on-time arrival of 99.4% of all package deliveries? With more than 400,000 packages processed daily through 60 stations in all 10 provinces and two territories, it's a difficult task. But it would be mission impossible without package handlers.
Package handlers at Intelcom sort, scan, label, and unload packages, working in collaboration with other departments to ensure everything flows for our delivery contractors. It's an entry-level position which makes it a great choice for students, new graduates, and anyone who's looking for a career change. Unsure if it's the right fit for you? Here are five reasons that you might just flourish in this role.
Share this article
1. Play a central role in the e-comm journey
For consumers, online shopping is as simple as clicking a button and waiting a few days (or less!) for a package to arrive at their door. But of course, there's a lot that goes on behind the scenes.
So much goes on, in fact, that Intelcom employs individuals whose entire job is to oversee the logistics leading to an Intelcom delivery. This includes ensuring the functionality of our revolutionary Route Optimization Sequence technology.
But not all the tech in the world could successfully deliver a package on time if it weren't for the help of a package handler. When you work as a package handler, you get the satisfaction of knowing you're playing an indispensable role in the e-commerce industry. This could mean that, for many people, you play a crucial role in the timely delivery of birthday gifts or even medicine.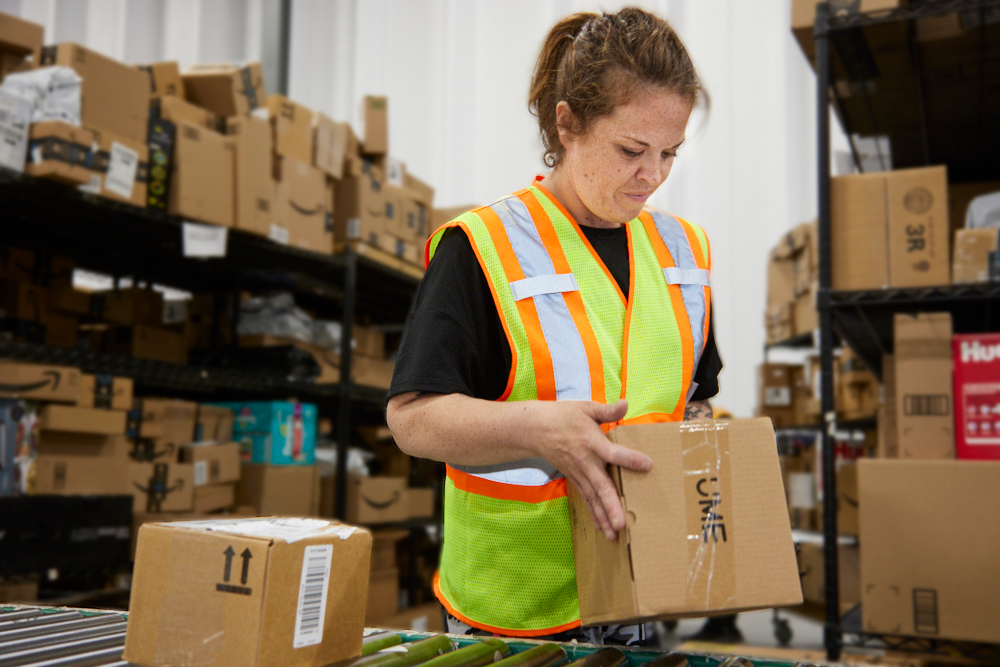 2. Unconventional hours
If you're somebody who values flexibility, the life of a package handler might be for you. Unlike other career paths, which follow a 9 to 5 schedule with little room for variation, package handlers work unconventional hours.
Package handlers working on the nightshift start their day around 3 a.m. when they unload and scan the packages that have arrived at the station. To ensure a timely delivery, the team works hard to sort the packages by routes so that our delivery partners can load up their vehicles and get on the road as soon as possible.
Jessy Coulombe, who started as a package handler before becoming a Lead Hand, enjoys the variety that every day as a package handler brings.
"I didn't want to work somewhere that would be the same every day," Jessy said. "That's what I love about working here. Every day is different. It's somewhere I can see myself grow and work long-term."
Karine Boisvert, Lead Hand in Valleyfield, also sees the benefits of working unconventional hours. "As a mother, the night shift is perfect for me and allows me to be as present as possible for my kids. It's a great schedule but I understand that It's not for everyone."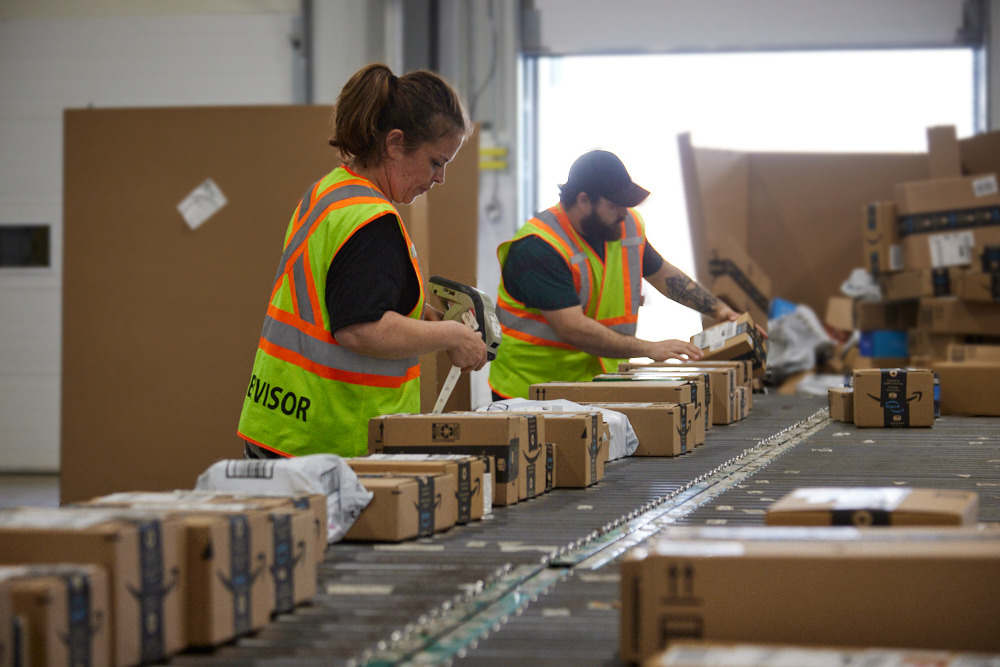 3. Growth opportunities
With more than 2,000 employees, Intelcom is a large company with outposts from coast to coast and plenty of opportunities to go around. And although package handling is often an applicant's first role at Intelcom, those who find themselves exceling at the role can look forward to plenty of advancement opportunities within the company.
Karine Boisvert saw this first hand. "If you want to advance quickly, you can. I started as a package handler with no prior experience," she said. "In a matter of months, I had been promoted to lead hand."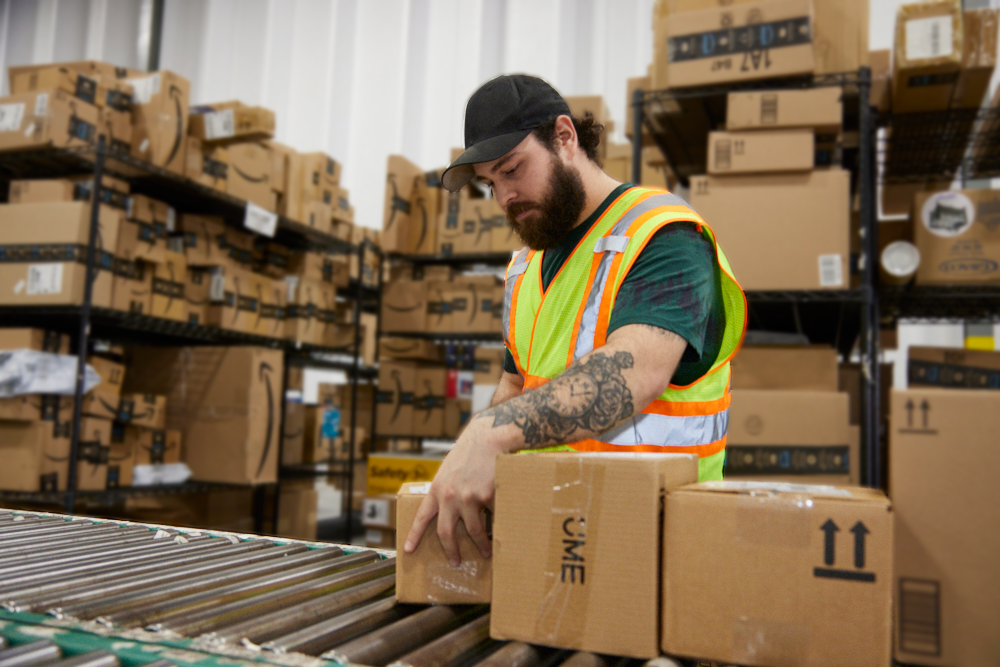 4. Don't spend your day in front of a screen
With the remote work revolution, more and more jobs are performed from home—all you need is a computer and a decent internet connection. While this is beneficial for a lot of people, it's not for everyone. If you like going out in the world and interacting with people on a daily basis, then the role of a package handler might fit you well.
That was the case for Karine. "If you like a more active role and want to work in a collaborative environment, then this is the job for you," she said.
If you enjoy physical activity, the job is also a good fit for you. According to Karine, "You definitely need to like being active and being on your feet. When I come to work, I have fun and it's also a bit of a work out."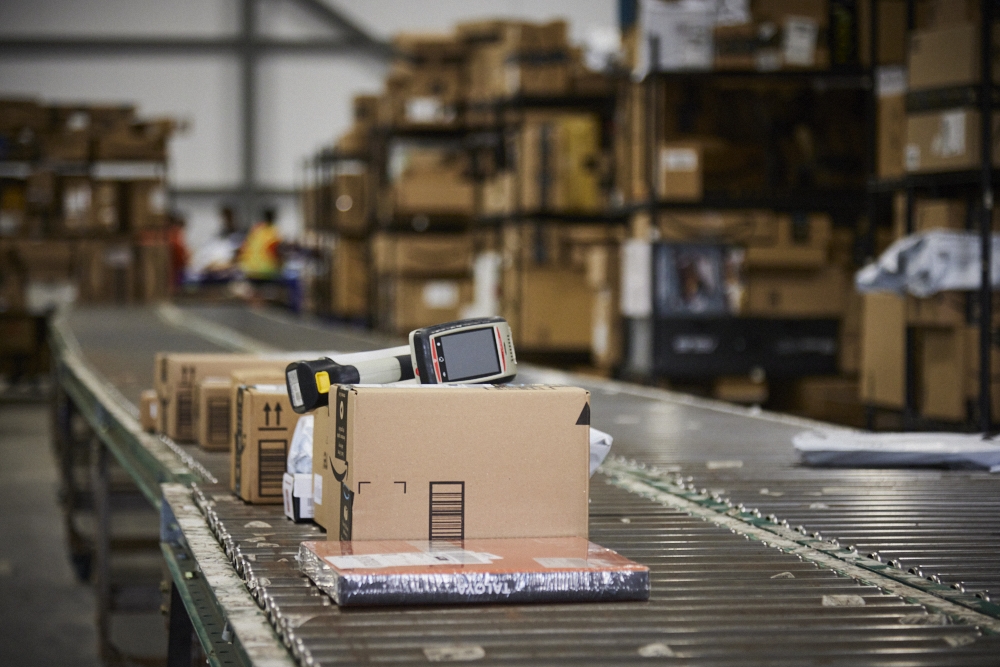 5. Work within a collaborative environment
Package handlers operate within a system of hardworking delivery drivers, station managers, and other professionals. For many package handlers at Intelcom, this sense of community goes a long way in making their job more enjoyable and rewarding.
"It's become a passion for me," Karine Boisvert said. "I know the drivers depend on us. We do our best to make sure they are able to get their packages and leave the station as fast as possible in the morning. And we sense that recognition from management. We know how important we are to Intelcom's operations".
Intelcom is currently hiring for package handlers at many of our delivery centers across Canada. Our part-time openings are a favorite among students and other individuals looking to pick up some extra income in a fast-paced, supportive environment. Consult an up-to-date list of our current job openings here.