Articles
November 13, 2023
Smart Freight Centre Partnership Marks Next Steps in Intelcom's Journey to be Net Zero
Back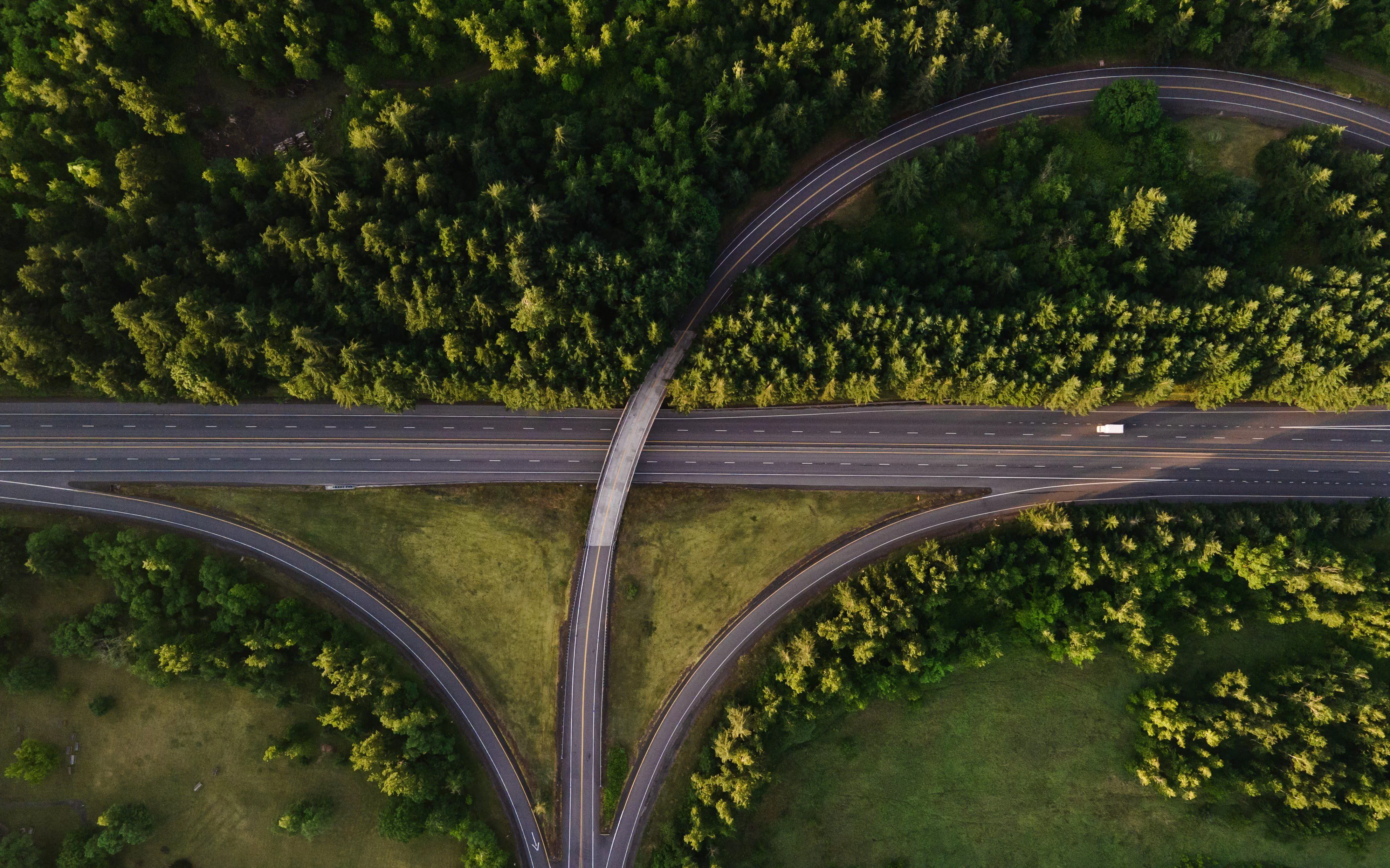 Sustainability and shipping may have traditionally been thought of not being compatible; however, we're focused on our sustainability goals, so we can continue to provide the best service to our clients while reducing our carbon emissions.
After signing the Climate Pledge in 2021, we and our subsidiary Dragonfly Shipping have committed to being net zero emissions by 2040 – an ambitious goal that we're energized to meet. One of our first steps is establishing our partnership with the Smart Freight Centre (SFC). This partnership reinforces our commitment to improving the lives of future generations and our planet.
Share this article
Intelcom's Climate Goals
As with all carbon emission reduction plans, we set targets along the way and have identified key areas that would benefit most from GHG reductions.
Our journey began with measuring our current footprint for Scope 1, 2 and 3 emissions and identifying the greatest opportunities for reducing our carbon emissions in our everyday operations. The ultimate goal is to achieve a 50% reduction in emissions by 2030 and to be net-zero carbon by 2040. Net zero emissions requires us to completely eliminate carbon emissions from our operations. This can be achieved through carbon reduction alternatives and by offsetting our carbon emissions.
Diana Thibeault, Director of Risk and Compliance, answers the question of why now:
"It's very close to the heart of our CEO, Jean-Sébastien Joly, and to our executives as well. We have a presence at New York Climate Week every year to keep abreast of the latest issues. In 2019, our client Amazon and Global Optimism co-founded The Climate Pledge, a commitment to net-zero carbon by 2040. We have also signed The Climate Pledge as a sign of our shared commitment. We very much believe in this and are willing to take the next steps to get to net-zero carbon."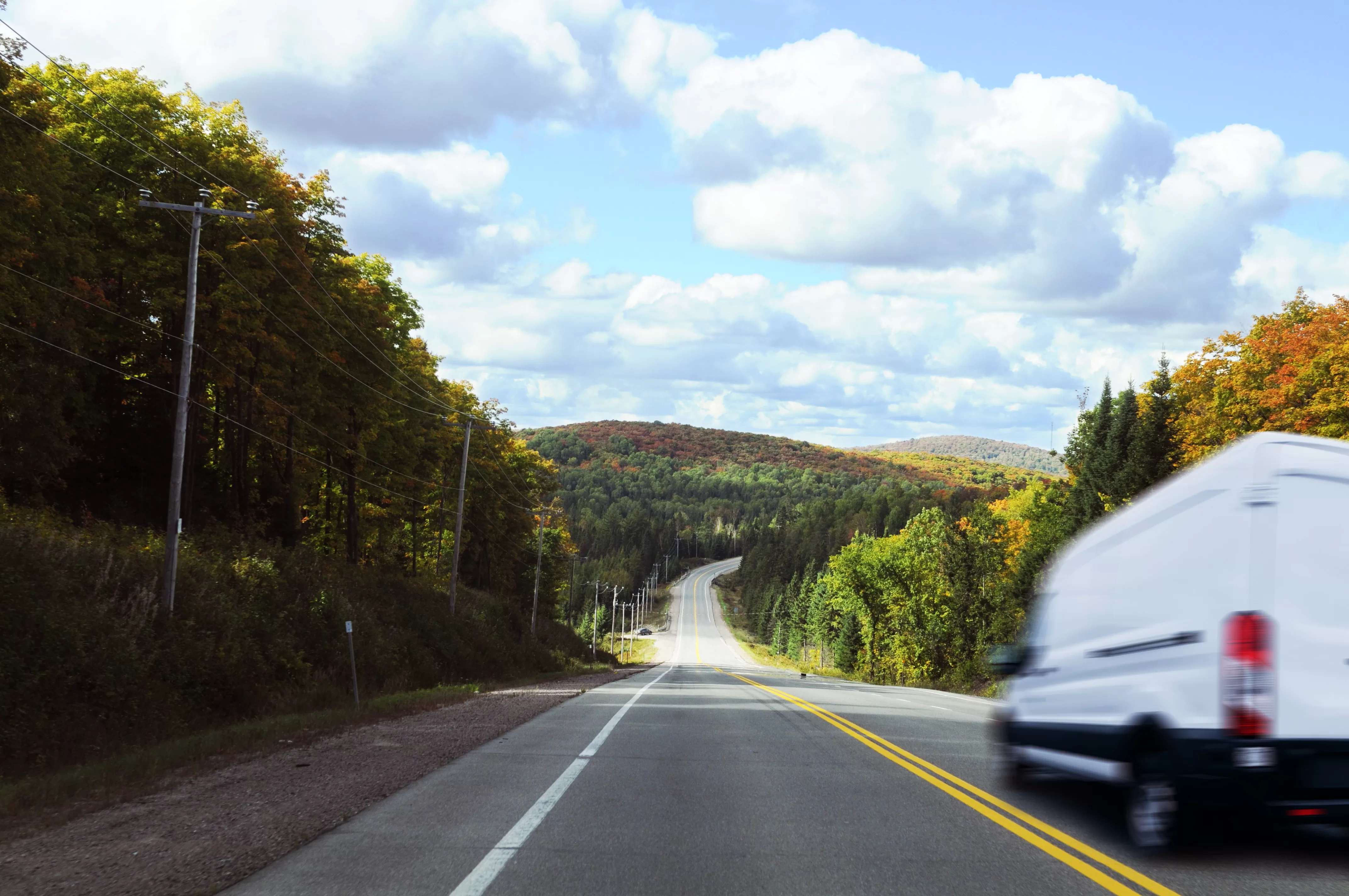 How We're Going to Get There
"It's a multi-step process." Shares Diana, "Our biggest carbon emitter is our last-mile delivery by our Independent Delivery Contractors, which makes up 75% of our carbon emissions."
Intelcom's unique organizational model means that our delivery subcontractors own their own vehicles. This presents a unique challenge requiring various strategies and incentives to tackle fleet electrification.
"The second biggest of our emitters is our buildings."
All the buildings that Intelcom operates in are leased, which creates another hurdle to achieving emission goals. With 85 locations across Canada and Australia, this requires conversations with each of the landlords and navigating provincial regulations for each region.
"We need to rely on the local power grid of the province. It will require an energy audit of buildings with the highest emissions and a plan for making these buildings more energy efficient."
Enter our Newest Partner: Smart Freight Centre
Smart Freight Centre (SFC) is an international non-profit organization focused on reducing greenhouse gas emissions from freight transportation.
We were eager to take our sustainability efforts to the next level, and our partnership with SFC and Amazon presented the perfect opportunity with its proof-of-concept of a data exchange of difficult to measure scope 3 emissions in a secure and efficient way. We enthusiastically jumped on board.
"It's very challenging to abate Scope 3 emissions," Shares Diana, "You've got to make it easy for last-mile companies to report their emissions. The data exchange network proof of concept project, where we used an eco-calculator from Amazon enabled us to measure carbon emissions down to the parcel level and share this with Amazon. What is exciting about this project is that we can potentially share this information in the future with consumers, who can know the carbon emission of their product that they ordered online from the factory floor to the delivery to their door. We have shared emissions data with our customers at an aggregate level for 2022. In the future, we can continue to share that emission information monthly or quarterly."
This, among many other initiatives we are partnering with SFC on, are helping Intelcom be at the forefront of reducing emissions in the logistics industry, but also foster collaboration and innovation for reducing carbon emissions in the logistics industry.
A Greener Future
What does the future look like for Intelcom?
"If you want to know how much your running shoes' carbon emissions are from the factory in China to the delivery to your door, you'll be able to! You will see end-to-end carbon emissions required."
This year, we are focused on measuring our carbon footprint. With the data we have gathered, we have our science-based targets and a carbon emission reduction plan.
"I think it's crucial to emphasize here that these plans will take time to implement, as there are no overnight solutions and the solutions are complex." Says Diana.
"Our science-based targets model tells us what the targets should be and what we should be achieving to get to net zero, along with how aggressive we need to be. We have quite aggressive targets because 2040 is coming quickly."
Over the next 15 years, we aim to solidify ourselves as the green choice for last-mile delivery in Canada and Australia. We're excited to bring you along on that journey with us.