Convenient Counter Returns: Your Lifestyle, Uninterrupted.
Back
Following Intelcom's successful launch of Home Hand-Off returns, we were eager to continue expanding our innovative product to add value to our clients and their consumers during the return process. With 52% of shoppers abandoning online purchases for fear of a difficult return policy, we knew continuing to build on our returns product would create exponential benefits for all users.
Crunching the numbers on survey respondents revealed that 73% of consumers are very satisfied with returning their items to a third-party drop-off location. We knew we could capture that audience.
Counter returns were born, offering consumers the option to drop off their returns at their local Couche-Tard at any time of the day. No box necessary, no label needed. Drop your item off with the clerk, and we'll handle it from there.
Share this article
Making returns easier than ever
During your next shopping visit, drop your returns at a Couche-Tard. Skip the packaging and printing of labels – we've got that covered. Whether you are a night owl or a morning person, these drop off points are open and suited to your needs.
The process is simple for consumers: identify which item you wish to return through your retailer's online portal and select Couche-Tard. Take your item with you the next time you pop out for errands. Once at the drop-off location, show the clerk the QR code generated through your retailer and hand them the goods.
In and out in a matter of minutes, on your schedule, in your own time.
We work closely with our clients to seamlessly integrate the counter returns option into their sales platforms. Product development and training are all part of our commitment to our clients to ensure smooth integration of our systems. Collaboration is the name of the game.
The counter returns option dovetails seamlessly with our recently launched home hand-off product, where customers can set a pick-up time with Intelcom, and one of our drivers will come to their home to pick up the returns —same deal: no box, no label. Home hand-off requires customers' presence at the location during the scheduled pick-up time.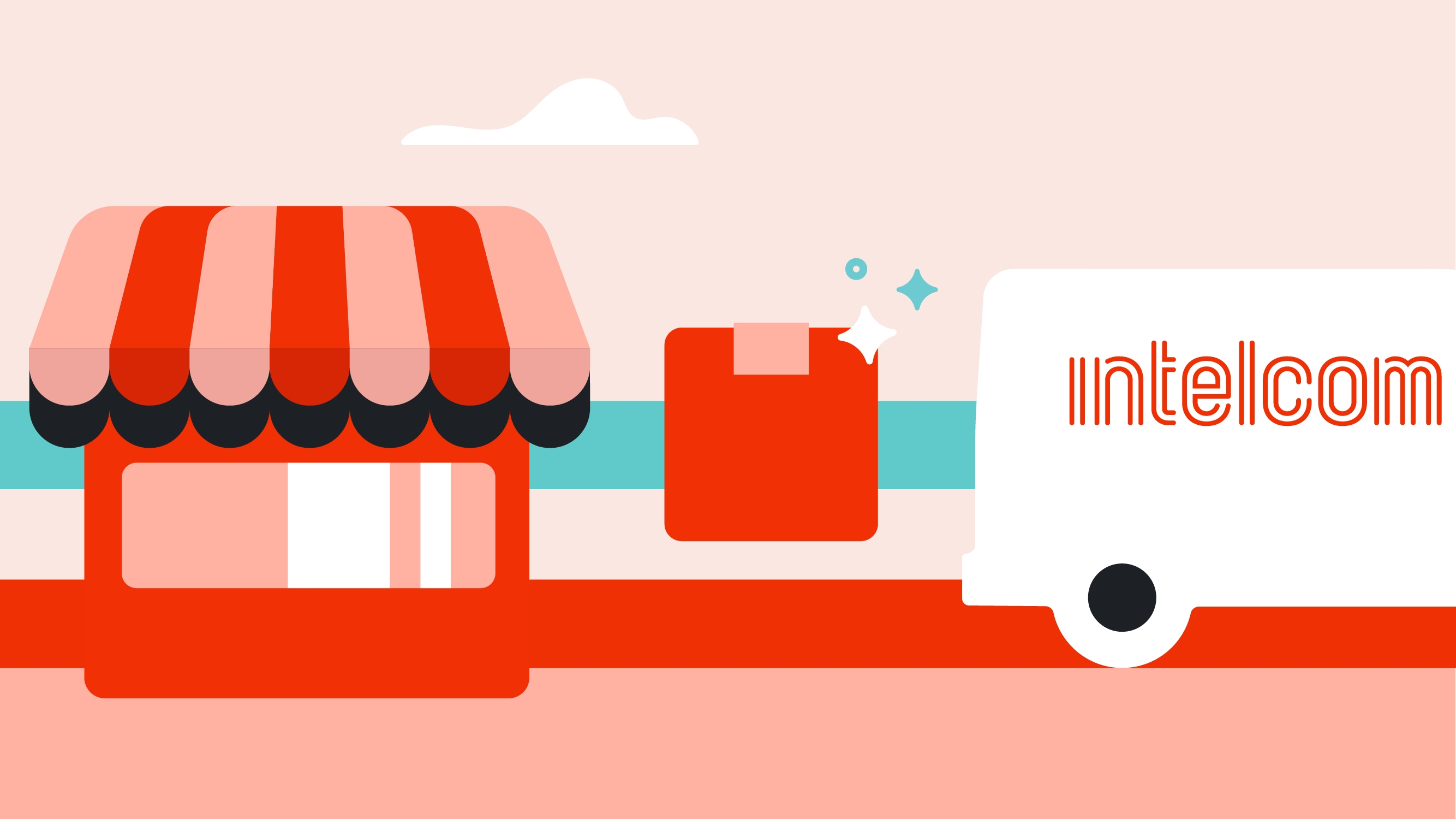 A value to clients and consignees
What is often considered a customer pain point becomes a loyalty opportunity with our counter returns product. By making the returns process hassle-free, we are capturing the 92% of consumers inclined to repeat a purchase if returns are easy.
Ahmed Asghar, Senior Product Manager, shares his insights on the value of this new product, "The need started popping up on our radar when customers weren't going to be home for the hand-off to our drivers. They wanted to be able to drop items somewhere as well, and nothing gets more convenient than a gas station near you. Within one or two kilometres, you have multiple options to do the drop-off."
With an eye for convenience, the product came together. "We don't want consignees to worry about a missing box or receipt. You don't have to print a label and rush to a drop-off point far away that is only open during working hours. You can do it at a time that suits you best."
The benefits to clients are massive, too.
"For our clients, it's about taking the pressure off the buying process. If customers know that returning a product is seamless and painless, they are more comfortable buying an item of greater value. If a person is not reluctant to buy an item, they tend to buy more."
Coming to a city near you
Counter returns are currently being tested with one client as a pilot project in three cities in Quebec: Saint-Jérôme, Sherbrooke and Montreal. In Q1 and Q2 of next year, Intelcom counter returns will expand out West, becoming available at over 2,000 locations nationwide.
"Now, we plan on covering over 2,000 locations across the country. In Quebec and the Maritimes alone, we have more than 700 locations. Next comes Ontario and the West." Shares Ahmed.
As they say, convenience is king, and here at Intelcom, we treat our clients like royalty.