Package Handlers
Looking for a part-time job?
We are looking for part-time Package Handlers to join our team.
Our Package Handlers play a key role in keeping our delivery operations running smoothly. Their work is vital in making sure that every package arriving at our delivery centre finds its way to the right door.
If you like being on your feet and don't mind an early morning, apply now!
View opportunities

View opportunities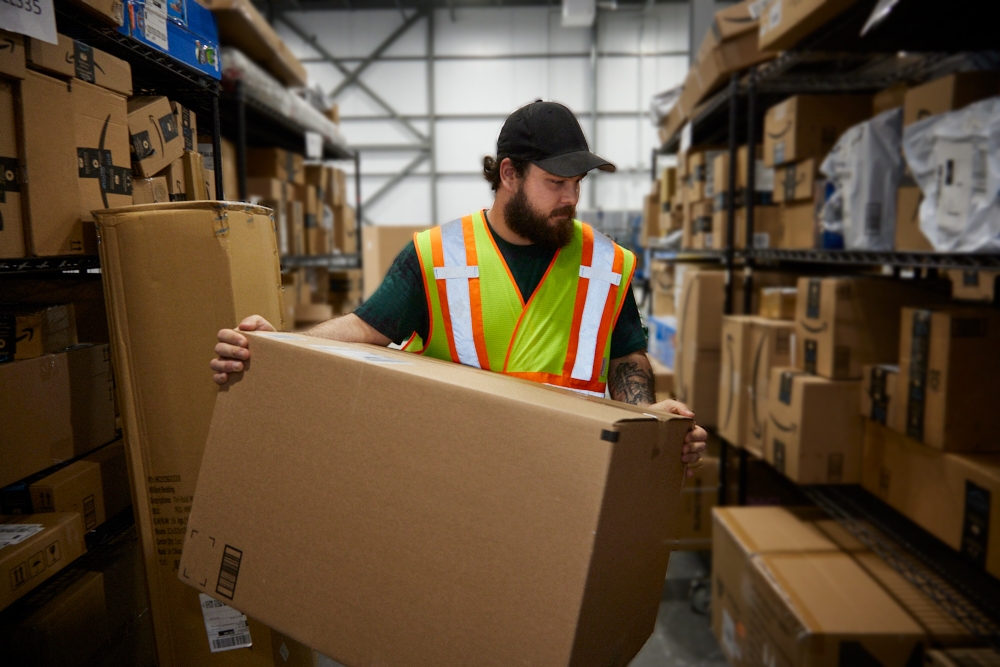 Flexible hours and growth opportunities
Intelcom offers you independence, flexibility, good working conditions and opportunities for advancement. And since we have several positions available, now is a good time to contact us!
Your typical workday: 
Unload the packages that arrive each day
Sort, scan and label packages
Put packages in designated areas
Ensure the cleanliness of the work area
Qualities we are looking for:
Good knowledge of English.
Good physical condition: this position may require carrying loads of 40 to 50 pounds and being on the go for several hours.
Early morning availability: part-time shifts (20 hours per week) are at night and can start as early as 3:00 a.m.
Benefits:
Competitive hourly wage.
A part-time job that allows you to reconcile your personal life, your studies, and/or your projects.
Possibility of taking extra hours.
A committed, motivated and efficient team, in a safe and inclusive work environment.
Lots of opportunities for advancement within a growing company.
Are you ready to join our team? 
Several positions are available across Canada!