Intelcom Offers Innovative Opportunity for New Engineering Graduates
Back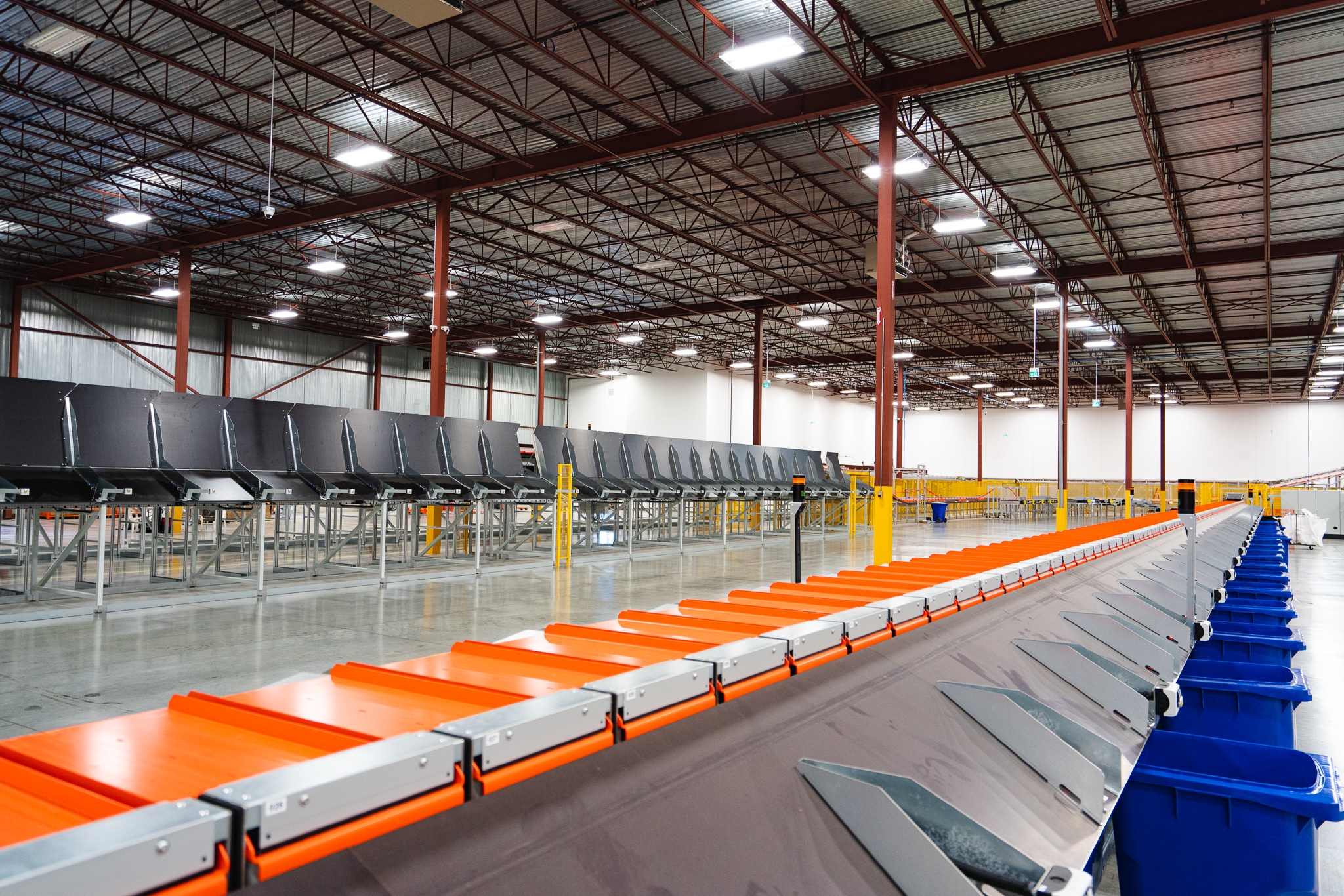 In 2021, there were over 27 million online shoppers in Canada—an impressive number considering our population is not even 40 million. As the country's foremost logistics company, Intelcom is constantly developing new strategies to stay ahead of the curve and provide a seamless and quick delivery service. Our success comes courtesy of our innovative logistics technology that allows us to optimize delivery routes and connect independent delivery contractors in a matter of seconds.

In 2021, we made it even easier to receive a delivery with the grand opening of our Mississauga sorting hub. Over the coming years, Intelcom has plans to expand operations with designated hubs across the country, the next one being in Montréal. The opening of this facility has provided an opportunity to involve recently-graduated engineering interns. These interns will work closely alongside David Tremblay, Lead Engineer for Intelcom, to ensure this hub's opening is a successful one.
Share this article
Streamlined Efficiency in Mississauga

It was a strategic decision when Intelcom put $12 million towards creating a significant facility in Mississauga. This state-of-the-art facility, which features two major conveyor belts capable of sorting around 10,000 packages per hour each, operates 24 hours a day. It has been a successful move for the company and, in turn, for Canadians whose lives are improved by shorter delivery wait times.

To shine a light on the factors that contributed to the implementation of the Mississauga hub, we spoke with the aforementioned David Tremblay. He was able to sum up the launch of Mississauga up with two words: "accuracy" and "flexibility".

"One of the benefits in Mississauga is the accuracy of the sort. We can achieve accuracy that was not possible before automation." David explained. "Also, we can change the sort plan any day, which is much quicker and easier. It's much more flexible."
"Every day we're mapping what the optimal delivery routes are going to be for the next day based on the real orders that we receive. That's [part of] an effort to service our clients and their consumers as soon as possible. Not every courier company does that. It requires a lot of technology and IT and infrastructure."

Next Stop: Montréal

Intelcom was started in Montreal in the 1980s. Therefore, it's natural that Montreal would benefit from a sizeable, automated hub similar to the one in Mississauga. This hub is essential for optimizing the package delivery experience for millions more Canadians and for cementing Intelcom's status as a cutting-edge logistics technology company.

David Tremblay agrees.
"The new hub brings us opportunities to sign on new clients with different needs that we couldn't service before. Before the hub, our customers were typically split between different hubs. They would send their freight directly to our different hubs. Because we have that sorting capabilities, we can do that for them. It's an enabler to onboard new customers. It's one more thing that will support our growth moving forward."

Interns + Intelcom = A Symbiotic Relationship
Along with relying on existing employees, Intelcom is also enlisting the help of two interns to help with the opening of the Montreal hub. These interns, who only recently finished engineering programs, will help to establish the sorting flow of the fulfillment centre. They also have the opportunity to develop operating procedures and workstation standardization—a rare but valuable experience for somebody new to the field.

"From an engineering perspective, working with engineering students is a way for us to stay current with the latest and greatest technology and ways of doing things." David Tremblay said. "It's going to help us challenge how we're doing things."
When speaking about the new Montréal hub, Members of Intelcom's talent acquisition team pointed out the critical role that recent graduates play. While industry experts are essential to any significant logistics project, Mame Diaw, Talent Acquisition Specialist, and Lucie Groleau, Talent Acquisition Manager, pointed out that sometimes, when it comes to creative and innovative ideas, less experience means more to both employee and employer. Hiring new students, they say, offers the company an opportunity to keep up-to-date with the latest and greatest technology. While a fundamental understanding of AI technology is helpful, the HR team stressed "an open mind" and "a tendency for creative solutions."
It's a mutually beneficial opportunity, as these new students will leave the internship with a strong background in logistics and hub automation. That is, of course, if they choose to move on (Intelcom is happy to offer all interns the opportunity for advancements within the company). This aligns with the roots of what Intelcom is all about—improving livelihoods on the inside and outside of the company.